P2A PATRIOT 22" 224 Valkyrie 1/6.5 Rifle Length Melonite M-LOK Rifle
Special Price
$779.99
$989.99
OPTION DETAILS
GAS BLOCK: Standard or Adjustable. Adjustable is a great option if you are using a suppressor or just want to fine tune your system.
MUZZLE DEVICE: Standard A2 Flash Hider or Competition Muzzle Brake. Muzzle Brakes are for recoil reduction. The baffles and ports are milled larger to drive pressure up and to keep the muzzle down more effectively.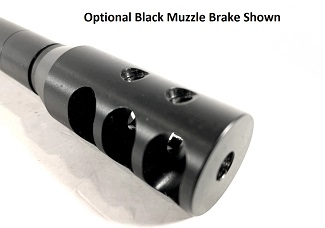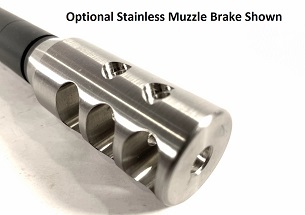 STOCK: Standard M4 or SOPMOD. SOPMOD has a wider cheek weld, rubber non slip butt pad, two water tight storage compartments and stainless steel QD swivel mount.
SIDE FOLDING: No or Yes. The Sylvan Arms Folding Stock Adapter allows you to fold your stock and significantly reduce the length of your rifle for easy stow and travel.
TRIGGER: Standard Milspec, Rise Armament RAVE 140 or Timney Impact. Milspec is a 5-6lb pound trigger. Rise/Timney has a single stage, crisp clean break, 3-3.5lb trigger pull. 
This item is considered a Firearm. All Firearms must be shipped to a FFL holder. Click here to learn how to purchase this item. 
UPPER RECEIVER: AR-15 Mil-Spec Machined out of 7075-T6 Forged Aluminum, M4 Feed Ramps, Type III Hardcoat Anodized Black with Forward Assist and Ejection Port Cover Installed
BARREL: 22 inch, 224 Valkyrie Caliber, 4150 Chrome Moly Vanadium Steel, 1:6.5 Twist, Medium Profile, Nitride/Melonite Treated - made for us by Tactical Kinetics 
HANDGUARD: 15 inch M-LOK Free Floated, Machined out of 6061 T6 Aluminum – made for us by Axis MFG
GAS SYSTEM: Rifle Length, Direct Impingement, Stainless Steel Tube
GAS BLOCK: Low Profile Gas Block, Machined out of 4140 Steel
MUZZLE DEVICE: Standard 1/2-28 A2 Flash Hider with Crush Washer
LOWER RECEIVER: Milspec AR-15, MACHINED out of 7075-T6 Forged Aluminum, Type III Hardcoat Anodized Black
BOLT CARRIER GROUP: 224 Valkyrie Caliber, M16 Profile, Mil-Spec, MP Tested, Nitride Treated, Properly Staked Gas Key, 8620 Steel Carrier, 9310 Steel Bolt
CHARGING HANDLE: Standard Charging Handle
LOWER PARTS: Milspec Polished Trigger & Hammer, Standard Grip & Milspec Lower Parts
STOCK: M4 Milspec Stock with 6 position buffer tube, 3oz buffer, buffer spring, latch plate and castle nut
MAGAZINE: (1) E-Lander or Similar Magazine
100% MADE IN THE USA
LIFETIME WARRANTY AND SUPPORT*
Partnering with some of the best manufacturers in the industry, we bring you a line of rifles and pistols with unrivaled quality for the cost, the "Patriot". Every Patriot firearm is carefully built and assembled by our team of experienced armorers who knows the importance of reliability and repeatability. Every component is manufactured to milspec or better standards to ensure a high quality firearm is produced. Whether it is for sporting, hunting, security or self-defense needs, our Patriot Line of rifles and pistols is more than capable to live up to the task. The Patriot line combines quality with affordability because every patriot deserves it.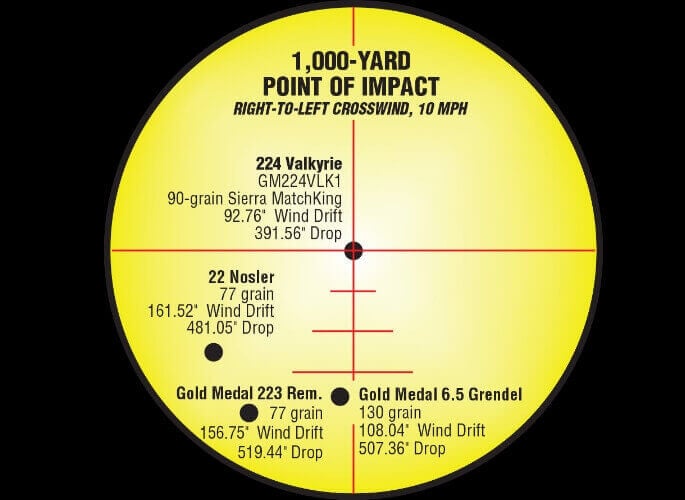 Flattens the Competition at 1,000 Yards
Typical AR-15 cartridges has never offered practical 1,000-yard performance. That's all changed thanks to the heavier bullets and extremely high ballistic coefficients of new 224 Valkyrie. Loaded with the 90-grain Gold Medal Sierra MatchKing, the cartridge offers as much as 127.88 inches less drop and 68.76 inches less wind drift at 1,000 yards when compared to existing MSR 15 cartridges.
More Punch. Less Kick.
New 224 Valkyrie provides comparable ballistics as larger counterparts like 6.5 Creedmoor but with as little as half the felt recoil.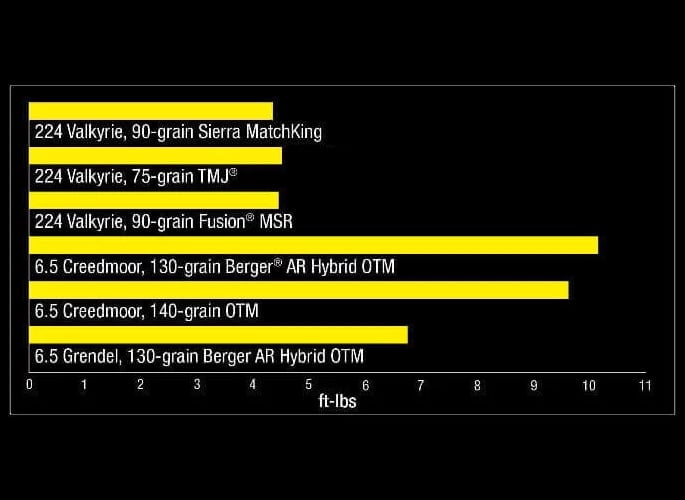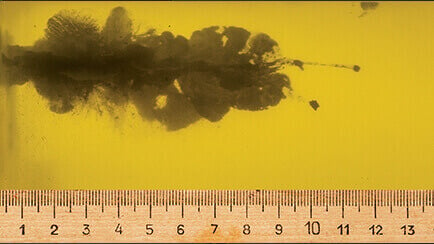 From Targets to Trophies
The 224 Valkyrie can tackle the most elite competition. The cartridge is lethal on varmints and medium game. Gel shot at 100 yards with 60-grain Nosler Ballistic Tip.
*Click here to learn more about our warranty. 
More Information

| | |
| --- | --- |
| SKU | P2APAT-224VAX15RIF22-1.65-M-TK |
| Rifle Caliber | 224 Valkyrie |
| Manufacturer | Pro2A Tactical |